Players who want to get some Outland raiding in with their new death knights during the WotLK Classic pre-patch may want to consider having some gear waiting for them at level 70. Overall current raid content is expected to be easier during the pre-patch, as classes are now tuned for level 80 balance and not level 70. But a death knight with level 70 pre-raid gear will be more welcomed into any raid group.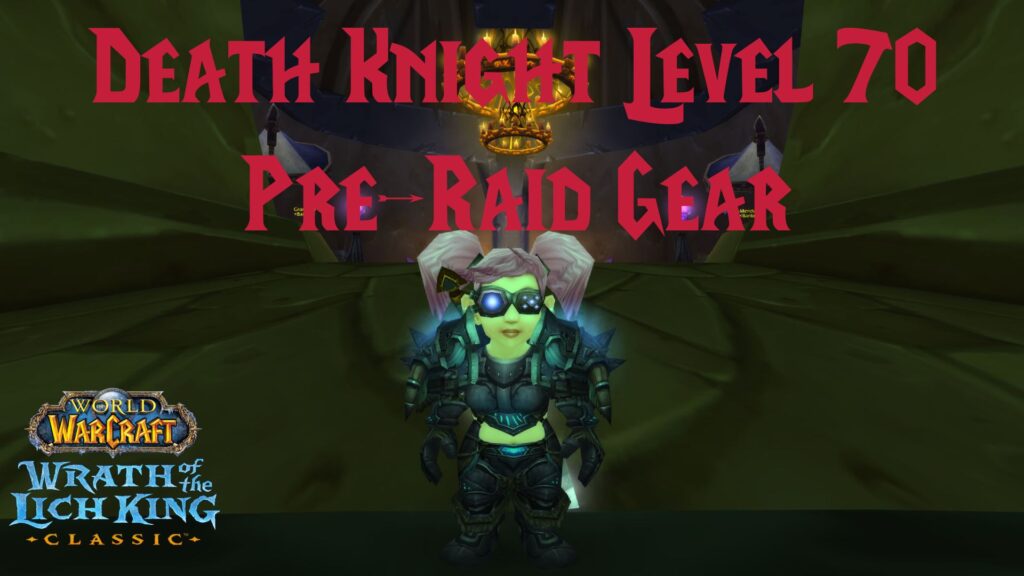 The items listed below are a mix of crafted BoE, world drop BoE (find them on the auction house), and quest rewards. There are of course good and sometimes better gear found in heroic dungeons, but this list is all items without a random drop element.
The death knight level 70 pre-raid gear list goes from best to worst and I tried to include free quest reward options where possible. Prices are based on my realm (Pagle-Alliance), so check your own realm's prices with NexusHub. The price trend has been going up as we near a WotLK pre-patch date announcement.
More Death Knight Prep Guides:
DK Prep Shopping List | DK Two-handed Leveling Weapons
---
---
Armor
Head
Chest
Hands
Waist
Legs
Feet
---
One-handed Weapons – Frost Death Knight Level 70 Pre-Raid Gear
BoE crafted with blacksmithing
~980 gold crafting cost
BoE crafted combining Depleted Mace with Apexis Shard x50
~90 gold for the completed mace, ~20 gold for the Depleted Mace and you gather the shards
You'll need to skill up one-handed maces from 1
You can dual wield two copies of these weapons.
---